Holy Shit!? French Asian Guy singing R&B!? How Did I Miss This!?
How I found this guy is a rather WTF story.
So I was watching
Sex and the City
a few days ago. The E! Channel was airing the finale which lead to Carrie being in Paris. I won't bore y'all with the details but there's a scene where she's running to get to a party being thrown in her honor. There's a french rap song playing in the background. Back when I was in my college days and when WinMX was THE place download music, I used to listen to French music.
Wallen
was my fave French R&B artist as well as some others. At the time I was also studying French so I did have an idea of what a lot of the songs meant. I fell out of French music and the language when I started getting more into Japanese music.
But after hearing the song (which was "
La Belle Et Le Bad Boy
" by MC Solaar) it reminded me of how much I liked French Music, particularly French R&B. So I simply decided to Google "French R&B."
That's what I came across this guy: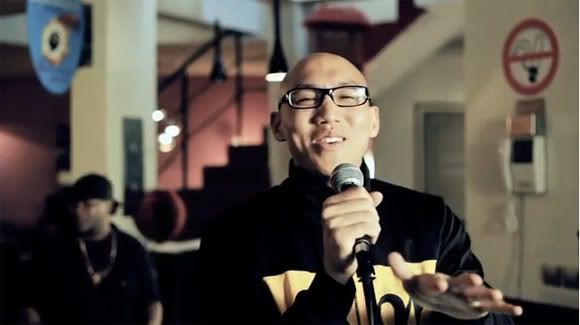 He goes by the name Monsieur Nov. He's a fairly new artists with his debut only happening last year.
Samples of
Sans Dessus de Soul
are available here:
Sans Dessus de Soul
He also released another album last year called
Groove Therapy.
Samples here:
Groove Therapy
Not only is this guy pretty cute, he also has a damn good voice and good music. LOL he makes some potential baby making music! It's also interesting that many of his videos feature black women. It's not that shocking for non-black music artists doing R&B or hip-hop to feature black people in there videos. I think artists often do this to be taken "seriously" in a genre that is supposedly "black music." I'm not totally clear on blasian relations in France or how R&B music in France is perceived so I can't say Monsieur Nov has blacks in his videos for this reason. He may have grown up around blacks and are simply doing and showing people he is the most comfortable with for all I know. LOL or he can just have a thing for black chicks. In general his videos seem to feature people of color, particularly black and/or Asian.
Unfortunately my French is in serious suck mode so it's hard for me to find out how popular he is in France. His music style is more Neo-Soul similar to people like Rapheal Saddiq, Dwele, and D'Angelo. While Neo-soul has a fanbase in the states it's not nearly as popular as the latest Beyonce song. So I'm curious if it's the same thing in France. With him being as Asian artist, I wonder if he also has to deal with race as well as singing in a (possibly) not so popular music genre.
Either way I wish Monsieur Nov music success! And here's another video by him: