Essence Magazine Features Two Blasian Couples But With a Catch...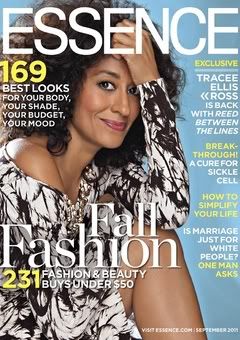 So a few days ago, Shen and I were in line at the grocery store when I picked up the latest
Essence
magazine. Yes I still do read
Essence
occasionally. I usually steal them from my mom's house because she has a subscription (LOL I try to wait til after I know she's read them though). I enjoy reading some of the celebrity interviews and the fashion articles. Anyway, I'm flipping through the magazine when I spot a Blasian couple. Actually, not just one, but TWO blasian couples! Then I flipped to the first page of the article and gave a big, "fuck." It seems that the interviews with the couples was part of an article that also heavily featured Ralph Richard Banks.
That name sound familiar? Well it should, this is the same guy that wrote the
Wall Street Journal article
recently that's had many black women all over the place rolling their eyes.
At The Bar
,
The Black Snob
, and
Racialicious
did excellent jobs of breaking down Bank's article and I suggest you take a look at what they wrote. I was hoping the hoopla would die down soon but in the end Banks article was just perfectly timed for the release of both his book and
Essence
magazine.
Sigh.
First I'll get to the good. What I liked about this article was that four other couples were interview and two of them were Asian men with black women. And one of the men are Indian, which is probably a more forgotten type of IR dating than black women and East Asian men.
Thank you for reminding people that IR dating doesn't have to involve white people, like so many people would like to believe.
Unfortunately, what killed the article for me was the fact that it was framed around Banks and his whole, "Dating out your race
helps
black people! Black women are too stubborn about not dating out!" spiel.
Sigh.
This article wasn't as obnoxious as Banks' WSJ article, but I was a bit bothered that the potentially interesting interviews with each couple were overshadowed by his ideas. And it gets confusing because what he wrote didn't seem to apply to the couples. Two of the couples seem to have completely met by chance. We don't know who these women were dating beforehand and who they were looking for so we can't say they've been dating outside their race most of their lives or if it was a recent thing. Or if it even mattered to them at all. Meanwhile, the other two women who admitted to having specific preferences for non-black men, are dating or married men that had preferences for black women. On the one hand, the women were also a bit narrow-minded in their preferences, but they lucked out to meet men that were on the "only black women for me" track.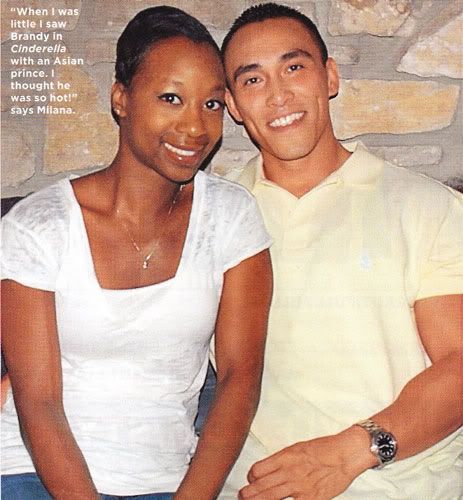 It seems like each couple touched on topics that I would loved to have seen addressed and are very relevant to IR dating. The guy in the Vietnamese/black couple said he'd been with black women for over 10 years. Like I said he was on the "black women for me!" track, but why didn't we read more about his decision to do so? We hardly hear the other side and it would have been interesting and probably more enlightening had they went with this angle.
The article wants us to believe that black women are screwed because we're not interested in IR and look! Here are four super happy, smiling IR couples! You can be like them to if you decide to date out! But this is
bullshit.
Whether you're in an IR relationship or not, married or just dating, any relationship takes fucking work. And yes, you may encounter some things in an IR relationship that you may not hit when you date someone in your race. The black/Indian couple were living in Trinidad and briefly touched on issues of her being mistaken for a maid while with her own child, and the distance between Indians and blacks in Trinidad. I would loved to heard about how they dealt with those situations! It's more beneficial to discuss both the ups and downs of IR dating rather than just throwing a cute couple picture in my face, trying to make me believe that I'll be as happy as these people are simply because I gave that white guy over there my phone number. If anything I think it sets people up for creating expectations could just blow up in their faces.
Sigh.
Now of course I'm not downing interracial dating, LOL that's what my blog is clearly about. But these type of articles fall into the "
How Not to Promote Interracial Dating
" or "
Stupid Stuff IR Dating Supporters Say
" categories. IR dating really shouldn't be about saving anybody's race or because so-and-so in your own race are terrible at so-and-so. As for the couples involved, I'm not sure if the
Essence
article turned out the way they expected. I don't have negative views of them but more on the way
Essence
magazine handled this whole ordeal. Man, is it really that hard to write articles that featured IR couples that don't need to talk about black women's lack of options? Oh wait, I found
one
. Take notes
Essence.