Coming to an End: 2011 (Part 2)
Last post of the year! everyone gearing up to head out? LOL, not me. Shen and I are not interested in paying $100 to get some watered down drinks and cold
hors d'oeuvres
at some place where we hardly know anyone. Plus the 80s New Years Dance party was sold out. :( So we're staying in. Anyway, on to the blog. This time I just wanted to run through a few of my few favorite media related things for the year. So let's get started!
Fave American Album - Patrick Stump, Soul Punk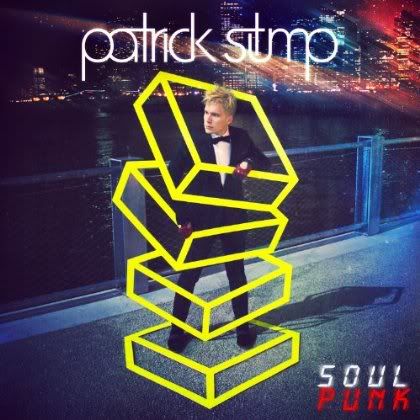 That chubby, noisy guy from Fallout Boy lost a few pounds, cut his hair, donned a slim fit suit and release one of the catchiest albums of the year, well to me at least.
Soul Punk
is hard to describe in terms of genre; it's a mix of R&B, pop, punk, and electronic music. I got hooked after hearing Stump's "This City" with Lupe Fiasco. "Dance Miserable" is the song I love to blast out the speakers of my car and sing and dance along to when I'm at a red light.
Fave Japanese Album - Double, WOMAN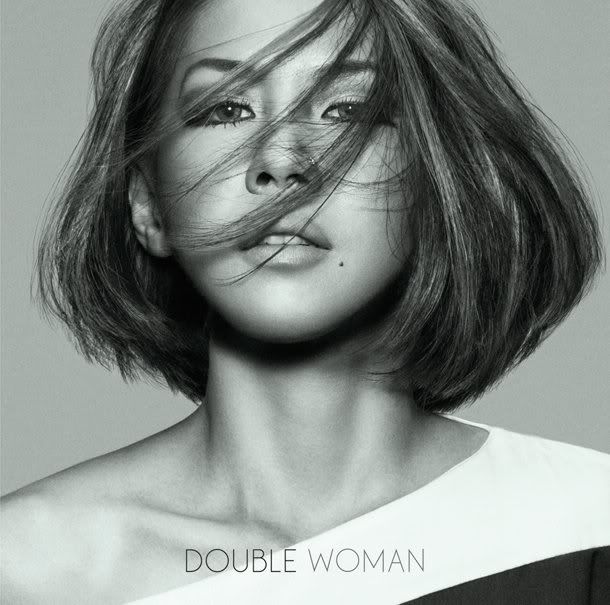 The Queen of Japanese R&B made a comeback this year with her release of
WOMAN
. Though the album didn't sell well mostly due to lack of promotion and single releases she managed to pull out a solid album after a long hiatus. There is way too much autotune going on, but "Eventually" has become one of my fave Japanese R&B songs. There's a good mix of upbeat, danceable songs and chill out tracks.
Fave Korean Album - Aziatix, Nocturnal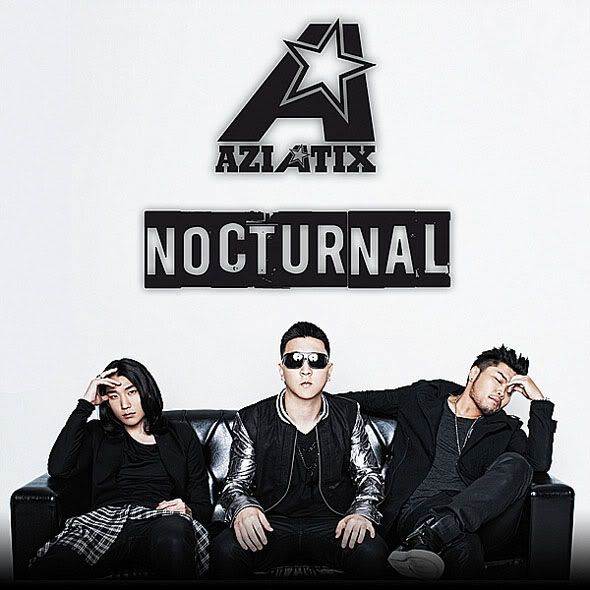 I suppose this is a bit of a stretch since technically all the members of the group are Korean-American and the album is entirely in English but this is treated as a K-music album on most places I've seen. These guys came out the gate strong with the release of
Nocturnal
. The vocals and rap are on point. Personally I'd much rather see these guys get fame than the Far East Movement. I've heard rumors of these guys getting into the American market and I'd love to see this happen.
F
ave Guily Pleasure Song - LMFAO, "Party Rock Anthem"
Seriously how did relatives of the man who created Motown Records come up with this crap? It really boggles the mind. I really, really, wanted to hate this song but it grew on me damn fast. I guess cuz next to Adele's Rollin in the Deep"a dn Kelly Rowlands' Motivation, they played this song every 5 minutes on the radio. It's a fun party song and I have to give LMFAP props from featuring Qwest Crew in their video. Though I refused to what the Sexy and You Know It video again. EVER.
Fave Movie - Attack the Block
I was going to put Fast Five because I did enjoy that movie and all it's eye candy, but then I saw
Attack the Block. Attack the Block
is a very underrated British movie about a group of aliens that attack an apartment complex. What make it different from other alien movies released this year like Super 8 and Battle Los Angeles is the fact that the majority of the cast is black and the we find ourselves rooting for the "bad guys." It's a smart movie and I love the way they handled the alien designs. I'm actually upset that this movie didn't get a much wider release in the US; I got it on Blu Ray as soon as it was released. I really suggest you all check it out!
Fave Asian Movie -
Ip Man 2: Legend of the Grandmaster
I was going to put the first Ip Man movie, but it's American release was in 2010. >_< So I chose the sequel, which Shen and I are divided on. In short, the Ip Man loosely follows the life of Yip Man, who was Bruce Lee's master. Donnie Yen has the lead role. I actually do like Ip Man 2 quite a bit but Shen thinks it's a rip off of Rocky IV. While I will admit there are similarities between the two films Ip Man was still entertaining in terms of its fight scenes. I would strongly suggest seeing the first movie before watching the second one. There is a third movie, but I haven't seen it yet.
Fave TV Show - The Walking Dead
I fuckin hate zombies. After vampires, I find zombies to be the most annoying horror movie/TV characters out there. I actually rooted when the vampires won on
Deadliest Warriors: Zombies vs. Vampires
episode. So I was very skeptical of
The Walking Dead
when I saw the commercials for it on AMC. But an all day marathon convinced me that it was an entertaining show. Although the show has royaly screwed over it's sole black character T-Dog (T-Dog? Really?) they've done a decent job with the Asian male character Glen. Shen and I are planning to start collecting the comics soon. They actually seem more interesting then the TV series.
Fave J-Drama - Garo Makai Senkai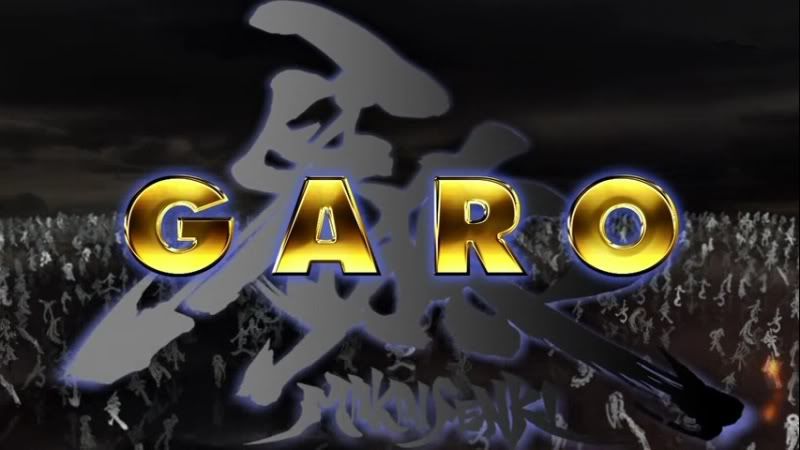 I'm not much into K-drama, but there are about 4-5 J-drama that I find myself addicted to each year. This year there were a few series that I really enjoyed like
Utsukushii Rinjin
and
Hanawake no Yon Shimai.
But the series I liked the most forward to was
Garo Makai Senki
. Garo is a very strange show and a stretch in terms of the word drama. Think of it as an adult version of the Power Rangers as it features more violence and some slight nudity. The main character, Kouga something like a Japanese Bruce Wayne (even has his own Alfred) who turns into Makai Knight named Garo in order to kill demons know as Horrors. His allies is another Makai Knight and a priest. He has a "relathionship" with a woman named Kaoru. Garo episode are only half an hour and with lots of stunts and action, pretty similar to the Power Rangers. The show is actually on it's second season and I would suggest watching the first season to get a clear sense of the characters. The guys in the show are pretty good looking though the acting is a bit blah at times. But here's a preview of one of the fight scenes:
The show looks really silly and well...it kinda is. But it's still a lot of fun to watch.
Fave Youtube Videos - Kitten Videos
LOL I bet y'all thought I was gonna put
The Misadventures of an Awkward Black Girl
right? Well I do like that series a lot actually. But nothing can take on the cuteness of cats doing completely pointless stuff like meowing or just looking at the camera. It's like you just seen one video than you see another and the next thing you know, you've spent an hour looking at cat videos! This one is probably the cutest one:
::dying from the overload of CUTENESS!!!::
Fave Asian Male Celebrity - CHEMISTRY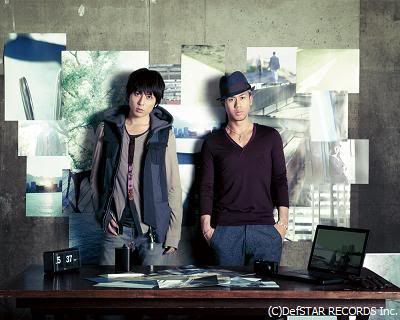 LOL do I really need to explain this one again? :P
So that's the end of my lists. Thanks to everyone who's reading my blog and hope you all keep reading next year! I've got a few things in mind to blog about in the upcoming year and I always appreciate hearing others thoughts and comments as well. LOL I'm making it a New Years Resolution to stop being lazy and reply to things. Alright time for me to break out the Riesling! Yeah I know it's not midnight yet but we've got a whole bottle to get through.