Ahhh...Sakura Season is Coming!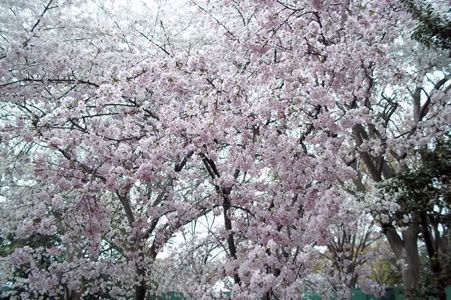 That time of year!
I know it's a bit early to be thinking about cherry blossoms since they won't bloom until around the end of the month. But I just found out some news that has me pretty excited.
So the
National Cherry Blossom Festival
is coming up in DC, taking place from March 20 til April 27. Every year starting at the end of March, D.C. has the Cherry Blossom Festival to commemorate Japan's gift of
sakura
(a.k.a cherry blossom) trees to DC. The events include Japanese art exhibitions, a street fair, parade, and performances. I was very excited to hear that Japanese R&B artist
MISIA
will be performing this year at the opening ceremony on March 20! I've
blogged about her a bit
before so I won't rehash much here. When I lived in Japan I got to see her perform (though very briefly) at a night club I was at, but I didn't even realize it was her till near the end. She was doing a house version of one her songs so I didn't recognize it. I'm planning on being there in the front row! I'm hoping she breaks out with this song:
But the real point of this blog post is a mix of a Nihon Flashback and a D.C. Flashback which revolve around my adventures during sakura blooming. I even dug up some pictures to post. LOL though there's a reason why I don't post my own pics on this site. I'm awful at taking pictures. Seriously when I was in Japan I used disposable cameras for a year and a half, LOL.
日本 Flashback: Hanami in Ueno Park
In Japan, the blooming of sakura (a.k.a. cherry blossoms) is a big deal. At this time you can find tons of sakura theme products from tea to sakura-related KitKats. I'm not kidding about the KitKats, like every years there's some variation of a sakura KitKat released: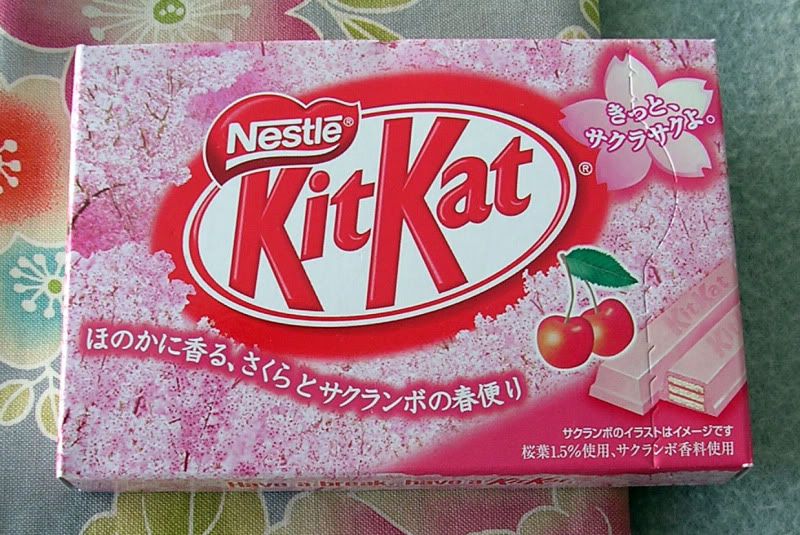 This one's not mine. It's from kanshin.
It's also a time many J-artists will make songs--usually some sort of love song--that revolve around the time sakura or
hanami
. J-hip-pop group
Ketsumeishi
's song "Sakura" was crazy popular when I was in Japan:
Hanami refers to viewing the sakura trees in full bloom. The trees blossom all over the country starting in February depending on what part of the country you're in. But the beautiful pink petals only last for a few weeks. So people like to have a picnic out at a park surrounded by the trees to commemorate the moment.
Ueno Park
is a popular spot for people in the Tokyo area and if you're not their early it's REALLY hard to find a good spot.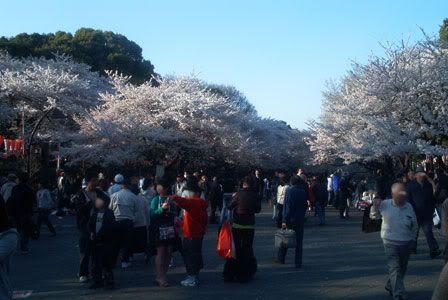 My first year in Japan I did hanami alone.
I've heard that some companies even send out lowly employees to stay out overnight or get to the park in the morning to reserved a spot! During my second year in Japan, my friend Terri was living their as well and we decided to hit up Ueno Park for hanami. Well our hanami was more or less walking around the park admiring the trees...we knew we wouldn't be able to find a spot.
I really miss that jacket. :(






That's me on the right. The guy on the left is cosplaying as
Hard Gay
. Hard Gay was a comedian who was popular around 2006, mostly due to his outfit, signature pelvis thrusting, and the pose above. Here's a clip to get a better idea of
Hard Gay's comedy style
. LOL he was popular with kids which means I had students disrupting the class to yell out "FFFFFFFFFFFFUUUUUUUUU!" >_<
Sadly my third and final year and Japan and didn't get to do hanami because I was preparing to leave. I wish I'd found a little time to get out though. :(
D.C. Flashback: Hanami at the Tidal Basin
So 2009 was the first time I attended the DC Sakura festival. I honestly didn't know it existed until about a month or so before when the newspaper had an as about the events. It's actually a pretty big event in DC and brings out a lot of people, including the Asian men, LOL. I couldn't get to every event that year but I did make it to the Opening Ceremony where I got to see blasian enka singer
Jero
perform: LOL I did post a video on Youtube which is really bad, so here's a better version of his performance:
Man, I really need to write a blog post about this guy. Anyway, it was funny watching all the old Japanese women swoon over him while the rest of the audience was like, "WTF is this black dude doing up their singing enka!?" I'd learned about Jero right before I left Japan. Even though I'm not an enka fan, I enjoyed watching his performance.
I skipped over the events for two years because I was busy with school work. However last year, Shen and I decided to check out what was going on.We spent a bit of time walking around the Washington Monument, then had a mini picnic at the Jefferson monument at the Tidal Basin.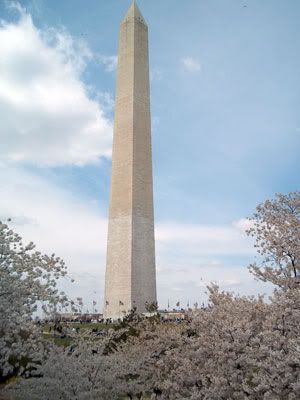 Thankfully there was good weather that day.
We didn't get to the opening ceremony, but did make it to the parade and festival. The parade was pretty wack and there was an accident which one of the cars in the parade caught on fire. The festival is just loaded with typical the common Japanese culture things we're used to seeing in the states like karaoke, Dance Dance Revolution, anime merchandise, and sushi.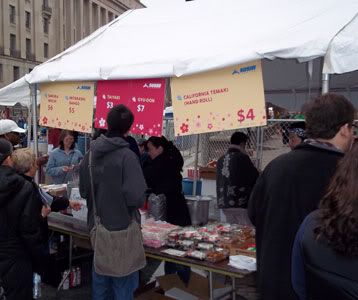 Shen in line to get some eats. Food's a bit overpriced at the festival to me. :(
At the festival we got to see an j-indie group named
Spirit + Noise
perform. You can check out what there music sounds like on
YouTube
.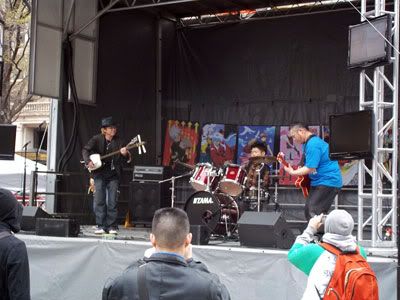 For some reason it didn't occur to me to put my camera in video mode to get them performing. :(
This year Shen and I are planning to get to the opening ceremony (LOL for MISIA of course!) and will probably have another picnic/monuments walking day. I'm going to make a follow up to this post and plan to actually take decent pictures this time around!