From Boy to Man: Daichi Miura
It's been a while since I've talked about music, so I decided to make this blog post about Daichi Miura. I considered adding him to my blog post about
J-R&B artists that have been in the music big for more than ten years
since technically he's been around since 1997. However, it wasn't until 2004 that he had an official solo debut.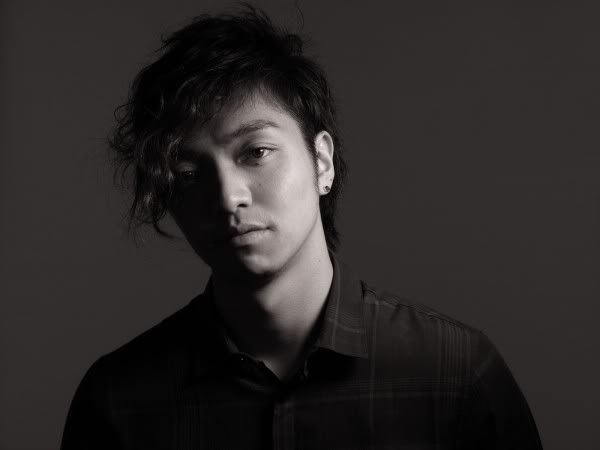 Image from Tokyo Hive
Daichi is a really interesting performer to me. For one...he's not cute. There I said it. Seriously he's got to compete with all the pretty coming from those Johnny Entertainment Groups and the Hallyu wave that's hit Japan and he's yet to make one of those "hot guys of the moment" lists that Oricon chucks out every few months. In fact, his PR teams seems to b quite aware of this seeing as the majority of his album and single covers has his him in some shadows or turned off to the side. Case in point: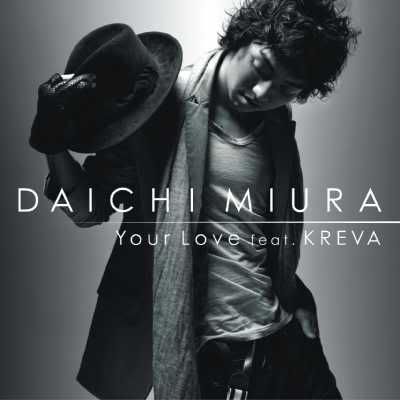 From HMV
However he makes up for it with his dancing skills, stage presence, and vocal talent.
So here's the standard Wiki bio. Like I said,
Daichi Miura
first debuted in as a member of the J-pop group Folder. The group consisted of male and female performers. Daichi was only 11 at the time. Although Daichi was surrounded by his band members, he still managed to stand out. His voice probably had a bit to due with it as he was often given the lead in many of Folder's songs. A clear example is this cover of "I Want You Back," by the Jackson 5. Daichi is front and center, doing his best MJ impersonation in Japanese:
On a random note, Shen and I gave side-eye to the afros, but thought this video was damn cute.
However puberty fell upon Daichi and the other male member. You can here a more mature voice in this song, "Everlasting Love":
In case you're wondering why is says, "featuring Daichi Miura," it's probably because the voice change and growth lead to the decision of having both male members leave the group, and turning Folder into an all female group--Folder 5.
It was years before anyone heard from Daichi. That was until 2004, the 18-year-old re-emerged as a solo artist with this R&B/pop single, "Keep It Goin On".
Wow it's been years since I've watched this vid and didn't realize that he had such a diverse group of dancers. I think all of his dancers are Japanese now though. But I digress.
As a solo artist, Daichi has released three albums, his latest being
D.M.,
which was released last year. One of my fave songs on the album is this one, titled "The Answer":
Daichi has also done a lot of collaboration work with such artists as rapper Kreva, J-pop/K-pop star BoA, pop singer Sowelu, and J-reggae singer Lecca. One of his more notable appearances would be as a member of Sugar Shack, which includes other J-R&B male artists like Full of Harmony, LEO, and LL Brothers:
Daichi has had very few appearances on Japanese TV, and he's never been a huge seller on the Oricon charts. However he does have a pretty decent fan base as his albums have all made it into the Top 20. Last month, he released a DVD titled
Synesthesia
from his tour around Japan last year. Currently there is no news from a new single from Daichi, but he's busy touring right now. I suspect we'll hear something new from here in the late spring or early summer.
So there are a few more things that I find pretty cool about Daichi. Where as Korea has a lot of solo male artists that do the dance and kinda-sorta R&B sound, it's not so easy to find this type of star in mainstream J-music. The majority of dancing is happening in boyband groups like EXILE or Johnny's; it's not coming from say Hirai Ken or even young new R&B star Shota Shimizu. Daichi's debut was around the same time both SE7EN and Rain were working on their Japanese debut, which lead to many comparisons between the three artists. SE7EN and Rain both fizzled in Japan, which left the door open for Daichi. Daichi's closest competition currently is 21-year-old
Yuya Matsushita
:
But I have to give Daichi more of an edge. Yuya is the cuter one, but his voice isn't as distinctive and his music has more of a pop style than Daichi.
Finally, it still amazes me that Daichi is
only
24! To put things in perspective, as an artist, he's been around longer than m-flo, EXILE, Crystal Kay, DOUBLE, and Full of Harmony. Despite the gap in active years, Daichi has been pretty steady with his solo releases, and I see him sticking around for a few more years.
So that's Daichi Miura. I'm leaving this post with one more fave song of mine. It's an album release (from
Who's The Man
which was released in 2009) so it doesn't have a video. However, here's the live version from his tour. The song is titled "Stay With Me."