Dating Asian Guys 101: Dating Asian Men and Loving Asian Pop Culture
Previous article:
So apparently there is a fair amount of Asian men out there that are not a fan of girls that like Asian pop culture. I say Asian pop culture (APC from this point) because let's face it, the majority of the chicks out there are really online interested in stuff like K-pop or Gothic Lolita clothes, or whatever. Sure you can sing a song in Japanese. It's cool that you spent two weeks and Seoul. Wow, you can make Indian curry? Great. But you're far from really understanding what the hell Japan or China or The Philippines is about. So most of the stuff you may know and like is pop culture. I'm sure there are some of you that do have extensive knowledge of some Asian cultures, but most of y'all don't.
Anyway, it seems that many Asian guys encounter these type of women. I've actually only seen these type of comments on message boards and Facebook groups though so I'm assuming it's a prevalent thing online. When you're in those groups, it is pretty easy to find some topic relating to APC compared to say, one about
the return of the Care Bears
(my childhood continues to die with this new one by the way). The guys have various reasons, for not being into girls like them. Perhaps the most common reason is her alleged "Asian fetish" and her potentially not liking the guy for who he really is.
I was somewhat amused by the amount of actual anger coming from men since me liking APC never really got in the way of dating, regardless of the guy's race. And it's certainly not all Asian guys that feel this way. My knowledge of anime was often seen as impressive and the fact that I did speak Japanese was "cool." Haha, okay that mostly happened when I was in Japan, but that's not the whole point here. :P I also never let these things dominate conversations or really give that many fucks about guys' that didn't like these things.
Although I've written briefly to the ladies about keeping
their interest in APC in check
, I am going to give them a bit slack here. I haven't really spent that much time talking about how you can date Asian guys all while enjoying APC. So I wanted to spent this post just giving some advice on bridging the two. LOL it's a basic way of having your cake and not annoying the guy you want to date or may date.
There's No Shame in Liking Asian Pop Culture
Most people get exposed to other cultures through pop culture, which is probably a good thing and a bad thing depending on the source. And there's really nothing wrong with enjoying pop culture from another country. Don't be ashamed or embarrassed that you know all the words to "Shiki no Uta" or own an extensive collection of Hong Kong movies. When you do talk about your interest in these things, do it with confidence.
But Don't Be BatShit Crazy
There's a difference between being an fan and being batshit crazy obsessed with something. Seriously it really is obnoxious to be around someone who adds "desu" to the end of their sentences or rambling on and on about how much they love SHINee. It can be a major turn off to men...well to people in general.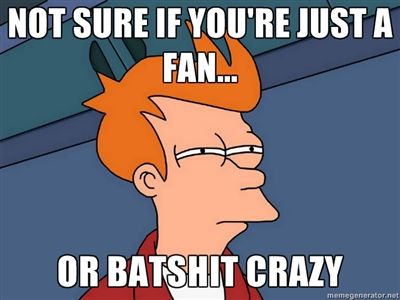 Imagine running across a cute Asian guy...and he starts going on about his new motorcycle and his collection of motorcycle helmets and if his motorcycle was a woman, he would cheat on any of his girlfriends. Seems like that would be a bit of a turn off. So just remember to keep it down a notch, especially with people you just met.
Have Other Things to Talk About
You finally start getting into the "so what do you like to do? What are you hobbies? what do you like to listen to?" questions. I would suggest not immediately running to the "OMG I loves me teh J-pops!" to an Asian guy even if it is clear that he may like it as well. It's like when someone you simply said "hi" to suddenly blurts out to your black self that they voted for Obama. It's probably their way of trying to connect to you and don't mean any harm from it, but it's an oblivious case of "othering" you.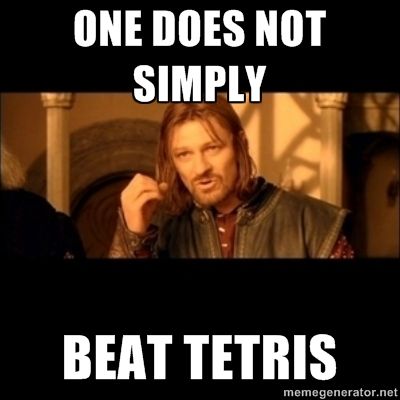 While you can mention that you like J-pop, you can also mention that you like other things as well. Aren't you more than just that Arashi T-shirt you're wearing? Make yourself an interesting person dammit! Do you like to cook? Do you read things outside of
Bleach
? Don't fear about your hobbies make you sound like a geek, just make sure you actually have freaking hobbies! Because if he doesn't like J-pop, what the heck are you two going to talk about? If the both of you are drawing a blank, then it seems to me that there's no real connection there. Move on to the next one.
Don't Get Defensive
So we know that even though damn near everyone has seen Pokemon or owns a Wii having a more serious interest in things considered to be geek culture still leaves you open for harassment from people. Now there are guys that may ask you, "why do you like that shit!?" or the much loaded, "Are you trying to be Asian or something?" Pay attention to how he says it. He could just be joking. Maybe you're the first black girl he's met that likes Japanese dramas and he honestly wants to know why. His tone, maybe a half smile or a look of interest in his eyes will tell you that he's not asking to be mean. Just tell him, "I like what I likes," and leave it at that. You don't need to give him the history of anime on the spot because he probably doesn't care. And if you're feeling this guy you don't want to bore him to tears right? Some guys can totally rag on you about liking these things. Unless you're doing something illegal, this guy really doesn't have a right to shit on you for your hobbies. That kinda screams asshole and someone you probably wouldn't want to spend a lot of time with. Try not to get into a hissy fit in front of him because in the end, you'll be seen as the one who's batshit crazy and embarrassed you showed some random guy you're ass. If he still bothers you after you gave him the "I likes what I like," attitude, then you can clearly tell him that while you understand not everyone will like APC, you're not interested in being around people that look down on what you like to do. He may realize he's being an ass and apologize. But if he still doesn't get the hint, let dude go.
Your Interest in APC Isn't About Him...and It Shouldn't Be About Him
It doesn't even matter if the guy you meet is Korean and likes K-pop, what you like about K-pop shouldn't have anything to do with him. If he does like it, see it as something cool you have in common, not finally collecting that Korean guy that liked K-pop. And think about other situations. If you see an Asian guy in the bookstore--yes I did say bookstore...they still do exist--are you attracted to him? If so is it because he's Asian? Does he suddenly become unattractive because you find out he's as "American" as you and the cookbook he's reading isn't about making Chinese food?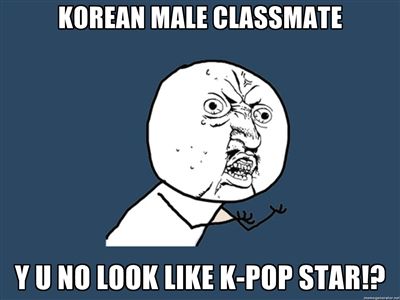 Too many women are still hung up on the idea of finding the fantasy Asian boyfriend that will bring their love for APC to a higher level. You have to remember to keep your fantasies and realities separate. Sure you can think T.O.P. is hot, but he isn't the guy standing in front of you right now. It's also good to remind a guy that your interest in said cultures has little to do with him. How? Well, if it's clear that he doesn't like any of these things, don't try to bug him about participating in these things and what not. I've watched J-drama at my computer while Shen was sitting in the same room watching something else on TV. My manga is all over the place, I just pick it up, read it, and go on my way. Not everything needs to be a "couples" thing.
That's What Friends Are For
Just because you're in a relationship or casually dating doesn't mean you have to do everything together. Have friends that have a similar interest in APC. I have of friends that are big into anime. There's no need to pester Shen about it since I know the other people who already have an interest are there to talk to.
And he's the same way. This should apply to you as well. Make sure you have folks around you that do share your love for APC so you can drive up to New York to see that Big Bang concert. LOL just don't let them bug you into meeting your boyfriends Asian male friends though, that might be a little tacky.
Peak His Interest With Something Well...Interesting
Like I said earlier, not every Asian guy hates APC. Some of them just don't give a fuck one way or the other simply because they just don't know about it. But they might be willing to find out why APC is such a big deal to you if he sees your eyes glued to the TV screen watching
Last Friends
. Maybe he's tired of being excluded from something you obvious are a big fan of and wants to find out just what makes it so interesting. Try to find things that you think will appeal to his current interests and what not. Don't bombard him with a bunch of things at once, just show him a few things. If he's a guy that likes hip-hop and is looking for music, don't show him this:
Show him this instead:
Does he like a good action flick? He might like this:
By the way if y'all haven't seen
Chocolate
SEE IT!
This way not only are you opening him up to new things, but you're also taking into account would he likes. And he might not like anything you give to him, but remember that he did put some effort into trying to get to know more about you. Who knows, maybe he'll give it another shot later on.
Compromise
Relationships in general will have some give and take. If he's spent some time doing something that interests you, spend a little time partaking in some things he likes, even if you aren't a fan of whatever it is. For time you made him dress as Sulu for Halloween (or sexy role play), watch the Superbowl with him. Haha sorry that probably sounds gender bias, but it was the first thing that came to mind. The point here is try to put as much effort into what he likes as he does for you.
But Don't Be BatShit Crazy
Yes I need to state that again. Really, don't be an obsessed freak.