Singles Ladies Needs Some Single Asian Men!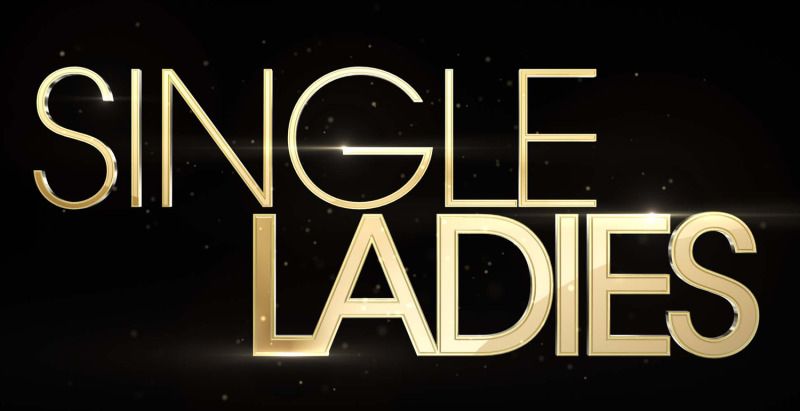 So every Monday, Shen and I watch the VH1 show
Single Ladies
. For those of you who haven't seen the show it's following along the lines of series like Sex and The City and Girlfriends. It's a show about pretty black people with pretty black people problems. Well not just black, there is a white women as part of the cast, but her problems are as equally lame. It's the kind of the show that makes you want to think the men are a bunch of assholes with problem when it's really the women who are fucked up (Sex and the City is the epitome of this...seriously Carrie, WTF was wrong with you!?). Yes, I know it's a really bad show. The plots are awful and the acting...don't get me started on
LisaRaye
. But dammit, it's one of those guilty pleasures of ours. And sometimes it has some moments. It's produced by Queen Latifah and I love when she makes an appearance on the show. Shen is decidedly in love with Fakesy Dash (a.k.a
Denise Vasi
who replaced
Stacey Dash
this season), and while he can't stand LisaRaye, I know he's watching her ass in most of her scenes. As for me, I don't mind the male eye candy and I actually do like some of the fashion on the show. It's stuff I'd never wear, but I still like to see the clothes anyway.
So I mentioned the man candy and one thing I like about this show is that the ladies have dated a variety of men. Granted Lisa Raye's character hasn't stepped out the box yet, but Stacey Dash' old character (Valerie),
Charity Shea
(April), and Denise Vasi (Raquel) have dated men from different backgrounds in terms of race, and class.
Except Asian men.
Now we always talk about the lack of Asian men in mainstream media, though recently there has been some effort to put more men into the spotlight. Yes, the Asian guy on
Two Broke Girls
is still damn embarrassing, but we also have
Hawaii Five-0
with Daniel Dae Kim (a.k.a. Cheekbones McGee) and a whole host of Asian men. And of course we can't forget Steve Yuen on
The Walking Dead
. Although the main purpose of black media is to create TV shows and movies aimed at blacks, there have been a few Asians to pop up in them from time to time. I already wrote about
a few Asian male actors that appeared in black TV shows
, with Dante Basco probably getting the award for "Most Asian Male Appearances in Black Media." However, there's been a decline in black shows on TV, especially if Tyler Perry's name isn't attached to it. And with blacks struggling to get their own TV shows out there, it also meas less chances to show Asian men and black women interacting with each other.
This is where
Single Ladies
comes in. Although it's not the greatest show, it's pulling decent ratings for VH1. And I'd much rather watch and support this show instead of any of that
Basketball Wives
or
Love and Hip Hop
crap. And it's still not as shitty as
The Game
...ugh rage growing at the thought...calming...calming...and breathing. Okay, I'm back on topic.
As I mentioned earlier
Single Ladies
has been able to show case Latin, black, and white men, yet we haven't seen much from the Asian side. Of course I see the difficult in trying to ease and Asian male character into their dating world. After all the overall population of Asians in Atlanta is only about 4% and I'm sure the number of single Asian men in that population isn't the largest. The women are a part of the upper class/bougie black folks world, which I don't think is totally unrealistic. Plus the ladies are usually in Raquel's store, which mostly caters to women--though a there have been one or two male customers. What's a good way to bring an Asian male into the scene without things feeling forced and low chemistry?
Then again, Raquel's Latin "playmate" was an old friend of hers who worked at the stables where she did horseback riding. ::resisting the urge to make lame sex joke about horses, riding and stables:: And the white man Val dated in the first season was at the right place at the right time.
Malcolm, played by D.B. Woodside was once married to a Japanese woman, who appeared in the first season of the show. So the show doesn't seem totally closed to featuring a black and Asian couple. On the other hand, he was his ex-wife, who had a story related to her yakuza daddy, LOL. Not sure of how to feel about that one.
Still, it would be nice to see some hot Asian guys getting it on with any of these beautiful ladies. Sure I can get on other shows for not having an Asian guy in the mix. However with series like
Reed Between the Lines
and even Tyler Perry shows, these shows are often about established relationships.
Single Ladies
is a show about...well single ladies! Given the shows attitude towards relationships, I wouldn't expect anything lastly to come for a black/Asian couple, but it doesn't mean we can't have that "after-sex" scene where they're all sweating and huffing even thought they are still fully clothed.
But who knows? Giving Dante's Basco track record, Queen Latifah might be in talks with him appear in an episode, LOL. Eh, let's get some other dudes in there. New blood! We've already seen him and
James Kyson Lee
and
John Cho
getting it on with black chicks, bring in some others! Get Cheekbones McGee on the show.
On fly this guy int from Japan!
That's
Hiroshi Tamaki
. Anyone who's seen J-dramas like
Nodame Cantible
will recognize him as Shinichi Chiaki. Let him play a visiting businessman who spilled something on his jacket and needs one so he walks into Denise's store and charms her and they...ugh, I'm starting to write a fanfic here. >_<
But still...Queen Latifah, please read the above paragraph, LOL.