The Adventures of Shen and ShaSha: Year Number 2
Last weekend, Shen and I celebrated out 2nd anniversary. Well I should say the 2nd anniversary of our first date. LOL neither of us could really remember when we decided to get together so we chose that one instead. Since that actually date fell during the week we designated last weekend as the time we would celebrate. And we had a great time.
Well things didn't start off that great though. My car had been broken into that Friday morning, so I had to spend a fair amount of Friday and Saturday getting it taken care of. Needless to say I was not happy, especially since this was the second incident involving the parking lot in my apartment complex. Ugh, we need to move soon.
Anyway, Saturday morning, Shen, my mom and I went ot a White House tours. Apparently they have seasonal tours open to the public and we made our way down there. It was pretty cool. You get close to the White House so you get some good photos.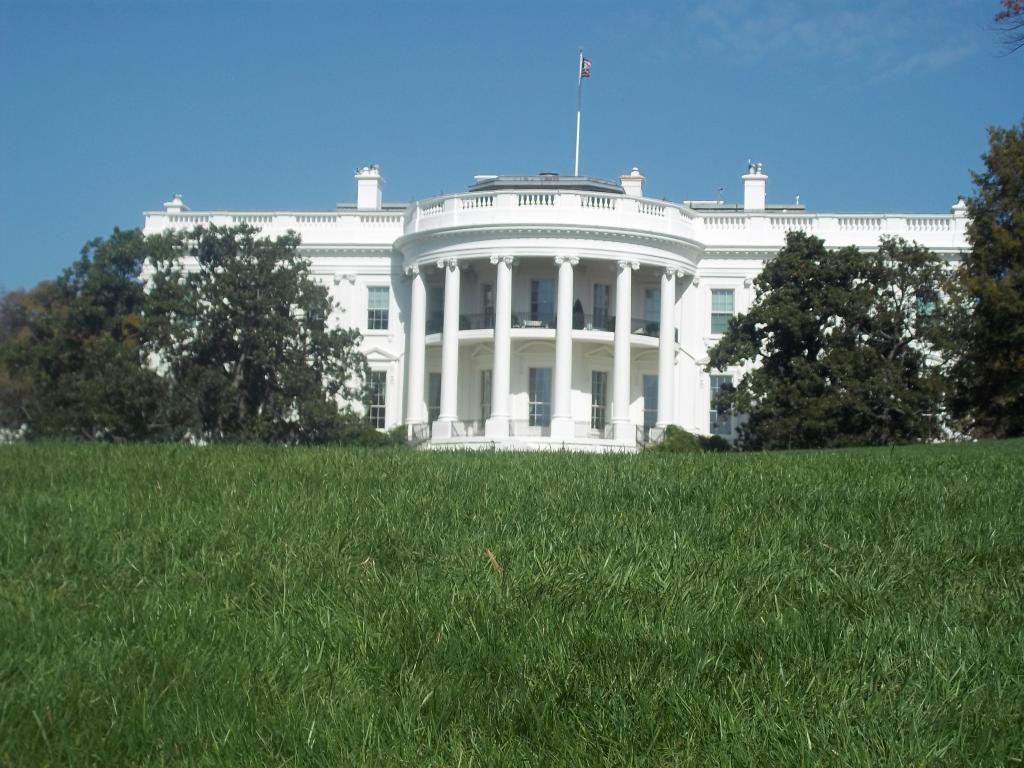 There's some brief info on trees planted by various presidents as well as Sasha and Malia's playground. And we got to check out the vegetable garden as well.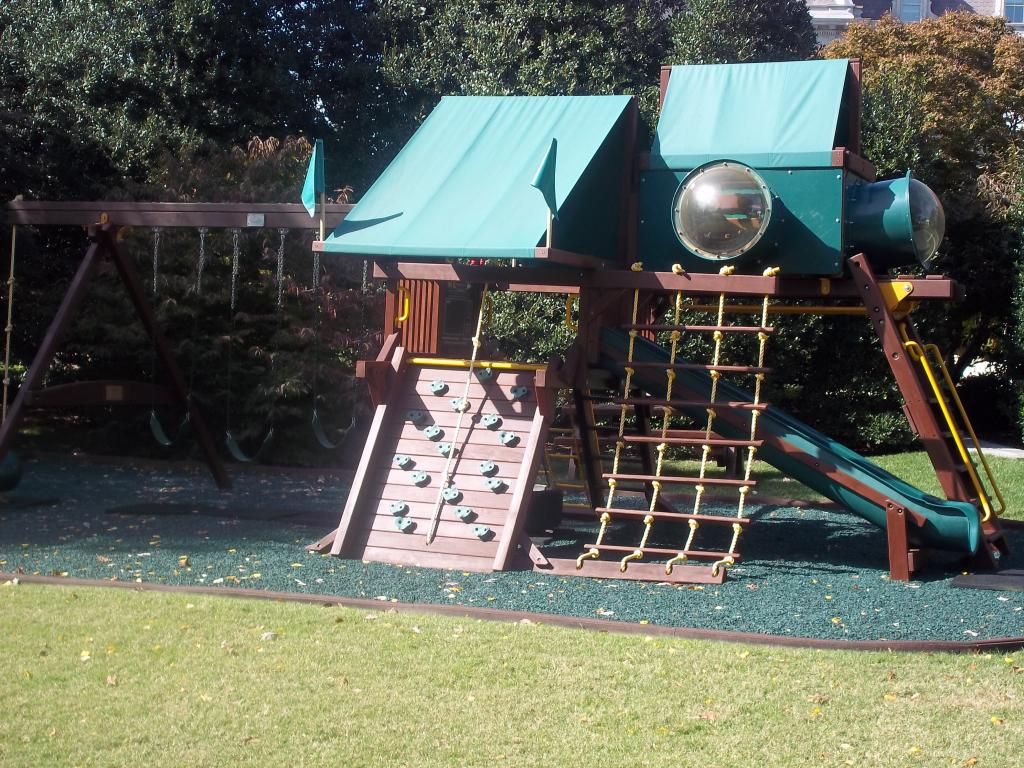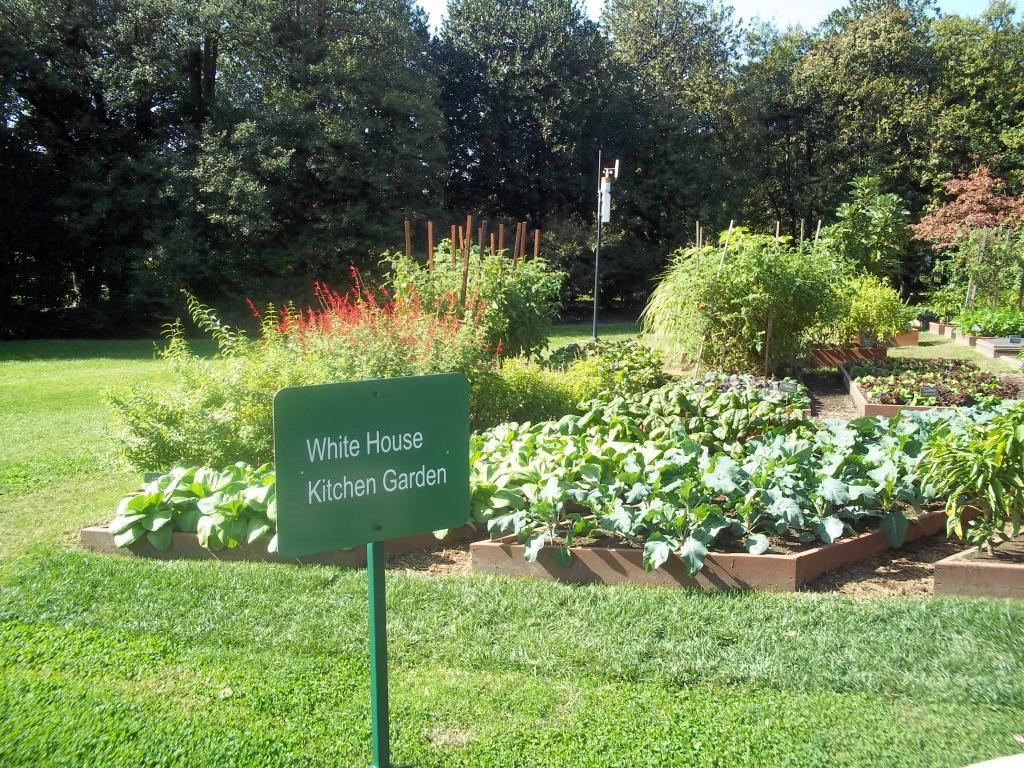 We were hoping to get to see the dog Bo, but no such luck. :( Afterwards we had lunch my mom bailed on us to go out on a date. LOL my mom is seriously enjoying her "golden years." Shen and I decided to spend the night in Virginia having Korean BBQ and bowling. I know it's probably not all romantic to some folks, but Shen and I aren't the lovey dovey type. Last year on our anniversary we went out to a Greek joint then spent the night dancing at a Halloween costume party. Originally I wanted us to go to New York to go to the
MOMA
since Shen hasn't been there, but it was too damn pricey. So I was fine with bowling.
The Korean place was crazy packed so it was almost 45 min
utes
before we got a table. Unfortunately I'm not much of a foodie, so it didn't really occur to me to take pictures there. But the spread was pretty delicious. The last time I'd had Korean BBQ was when I was in Japan, so I was a bit taken aback when it was our waitress that cooked the meat for us. Then again, I had gotten food poisoning the time I did it in Japan whit friends, so maybe this wasn't a bad idea after all.
After dinner we went to the bowling alley. It was pretty late so the place had cosmic bowling going on. That's when bowling alleys bring out the black lights, disco balls, and play music. For a while we were into the music, and it seem to helped with our bowling. I've mentioned before that Shen and I aren't into PDA, but I didn't have an qualms about grinding up against him when songs I really liked came on.
Then the music became a mix of Lil Wayne and Drake and our game was shot to hell. LOL, I'm not kidding. I went for a 143 to a 93. Shen--who claimed to suck at bowling--actually got a better, staying in the 120 range. In a 5 game battle, I won 2 and he got the other 3.
Then we made our way home and...
...went to sleep. LOL yes, I know lame ending, but I wasn't running on fumes the whole days since I was too worried about my car to sleep and the few drinks Shen had had knocked him out. We were gone about 20 min after getting home.
So that was our anniversary. Maybe next year we'll try to be a bit more creative and make it to the MOMA. We have time to figure it out. In the meantime we'll be chilling at home this weekend since we haven't done that in a while (we were crazy busy last Sunday too), and watch a bunch of dumb Halloween movie. And apartment hunt. Ugh, that's gonna be a pain in the butt...