Why Do We Carry The Burden? Black Women and IR Dating
I seriously considered giving up my blog this week. Not because I was tired of it or because I'm too busy or too lazy to keep it up. LOL well okay the last two reasons aren't too far from the truth. But rather because I wondered if I was being a hypocrite.
Let me explain. Recently a friend of mine posted an article about interracial dating. She's been doing online dating on and off for the past year and the majority of what she posts on her FB page is often relationship-based articles. This particular article talks about how black women are "warming up" to the idea of IR dating. After reading the article I found myself pretty annoyed. I'm not sure if my annoyance is just an overreaction/irrational or not. I'll let y'all decide.
What bugged me wasn't so much what was in the article. It's that fact that there is yet another article like this. It seems like every few months there are articles or studies that constantly remind Black women that we're shit especially when it comes to dating. It's so sad and pitiful that Black women are single and not getting married. The solution? Be open-minded and date non-Black men!
And this shit is pissing me off.
Because it's always on Black women to do the work. Whether it's IR dating or dating Black men, it's on us to change who we are, the way we think, and make the first move. Why is everything put on us?
Let me get back to IR dating here, because it was an IR relationships and online dating article that brought about my annoyance. Paraphrasing here, but the article basically says Black women are finally warming up to IR dating. And more women are joining IR dating sites. Yet the article fails to note the number of non-Black men looking to meeting Black women on these sites. And this is just one of the things that bothers me about these type of articles. A few other things make my blood boil too and I needed the power of the glorious Taraji P Henson's to get through this post.
There's No Focus on Why Non-Black Men Don't Date Black Women
So let's go back to the article. It said that Black women aren't so open to IR dating, but recently have been giving it a shot. However there have been plenty of Black women that have been open to IR dating all along. What's really missing from these kinds articles are the voices of non-Black men. We're all familiar with the OK Cupid study about how race affects your responses. This isn't the first "Black women are at the bottom" article, but it's probably the most famous one. Buzzfeed also posted a video last year of IR dating. Why is there no information about WHY there are less responses? We're never even given real reasons as to why some men aren't responding to black women. Black women are being told we need to be open to IR dating, and at the same time we're being told no matter what we do, we're not going to get noticed anyway. Now there are plenty of Black women that choose not to go the IR route and if that's for them, then that's for them. They give many reasons why they don't do IR dating. Hell there are plenty of Black women that gives reasons to why they date IR. Whether you may believe their answers or not, they provide answers. However why aren't we getting the same thing from men?
Many Black reality TV Shows have featured non-Black men. We all know Pepa hooked up with Tom Lo on her

Let's Talk About Pep

show

. Chili from (best girl froup ever) TLC and Melyssa Ford appeared on Millionaire Matchmaker and were both open to dating White men. Yet how far have Black women gotten on The Bachelor? Hell we haven't even had a Black Bachelorette! So many IR dating sites are telling Black women that non-Black men love us. We see all these pictures of happy couples, children, marriages, love. We read these stories of how they met and all the things he's does for his beautiful Black wife. We see these YouTube videos of everyone in love. And all these videos of how Black women love non-Black men. But we rarely see this coming from men themselves, the majority of these things are being posted by Black women and the response is coming from Black women. Sure you can find some guys in FB groups and there are many non-Black men offline that don't have any issues getting to know Black women. You might see one or two YouTube videos of guys declaring their love. However, there's a definitely a gap in the amount of love Black women display for non-Black men compare to non-Black men doing the same for women. Yet it's Black women that need to be open about IR dating?
Black Woman Need to Change Everything; Non-Black Men Get to Stay the Same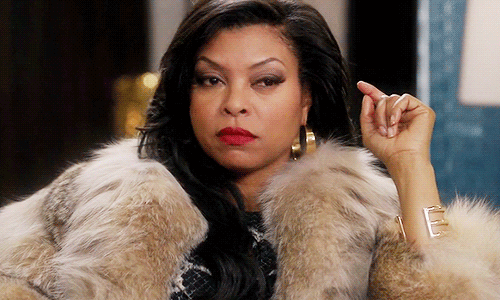 Despite the fact that Black women have been given very few clear answer as to why non-Black men want to date them, all the weight is put on Black women for this happening. Some guys just assume that Black women won't date them so they don't put effort into talking to us. So it's up to us to go and talk to them. Some men think Black women are loud and ghetto and militant. So it's up to us to be quiet, put a smile on our faces, and not rock the boat. No men in your area? Pack your shit up and move! Stay away from Black women that act out because the men will think you all act that way.
And that's bullshit. Look I totally get that when you should so some self-reflection when you constantly find yourself alone when you don't want to be. But at some point, there need to be effort on the part of both parties. It's not your fault that some guy decides he doesn't want to date Black women because he's seen how he acts on
The Real Housewives of Atlanta
. It's his fault for not having enough fucking common sense to know that not Black women are alike. It's not your fault some guys decide not to swipe our way on Tinder because he just assumes you don't date non-Black men. It's his fault for not having the balls to just see what would happen. Non-Black men need to put just as much effort into getting to know Black women as real, individual people as we're expected to do for them.
The Fetishization of Black Woman is Ignored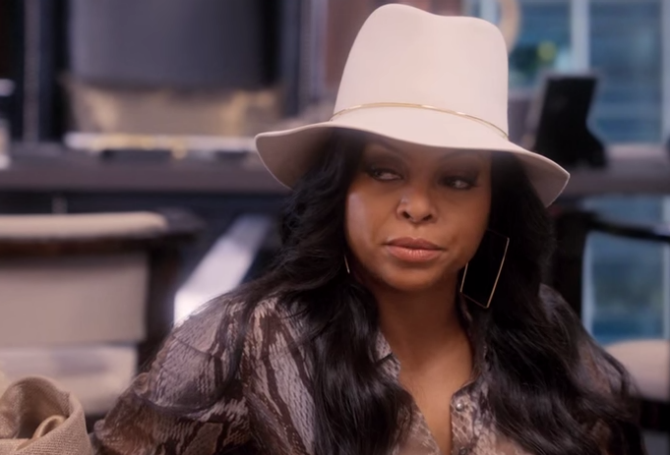 Black women are getting the least amount responses on online dating. Okay we get that. But can we please talk about the type of responses we do get? Many of these Black women and IR dating articles glaze over the amount of fetishization black women receive when they are online as well. We're "sexy ebony bunnies" with "big black asses." We're "exotic beauties" that and guys want to know if we "taste like chocolate" on the inside.
Last year Paige Tutt did an experiment where she
posted different profiles of herself with different looks. She did this experience after reading of another woman who did a similar experiment. At one point, both women decide to have "sexy" photos and while the first woman received rather gross comments, Tutt received many gross comments that added her race to it:
Vanessa Willoughby had a few stories of online dating as so does Zeba Blay over at XOJane. But these stories are getting buried under the "Black women are so sad and single!" narrative.
I guess black woman are just supposed to be so excited that someone is paying attention to us that we should just take this shit as a compliment.

So glad to get that off my chest! Look folks, this isn't about wanting validation from non-Black men. Hell this isn't about validation from any men period. This isn't about discouraging IR dating. This is about the fact that people need to stop crapping all over Black women. This is about people putting more effort into showing both sides here. We want to think IR dating isn't complex, and that it's so easy to go out there and find yourself a non-Black man. But given the fact that we're even still talking about IR dating as thing in 2015 means that there's still a lot of dissection that's happening. But there needs stop pretending like it's just on the shoulders of Black women alone to deal with it.
But it leads me to what I mentioned earlier when I thought about quitting my blog and that I felt like a hypocrite. When I write the posts about IR dating, I try to balance things out. I try to focus on the positives and negatives. I don't want to paint Asian men as kings or as villains. But I'm almost always writing from the perspective of being a woman. And now I'm wondering if maybe I myself am adding to this. I've written these posts about dating Asian men and offer suggestions for what Black woman should do when handling them. I'm not sure. When I wrote my last dating Asian guys post, I initially wanted to write it to Asian men. Because I felt like Black women should already know these things and it was the men that needed to hear it. But I also know that most of my readers are women, so I suppose it was a bit of a cop out for me to write it to them. But does that mean I'm expecting Black women to still be the ones paying attention to what the men are doing instead of asking the men to do the same? I also didn't want to come off like I was begging men to do things for us.
Of course I'm not giving up my blog. I will admit I am much slower at dealing with it these days, but I'm not giving it up. Sigh, this is a lot of think about. Guess I'm just frustrated that yet again Black women are put in these positions. Going to have a glass of wine now.